En septiembre la capital alemana recibirá la primera edición del megafestival musical en Europa y ya se conocen las bandas que se harán presentes. Se destacan Bastille, Tame Impala, The Libertines, Sam Smith y muchas más.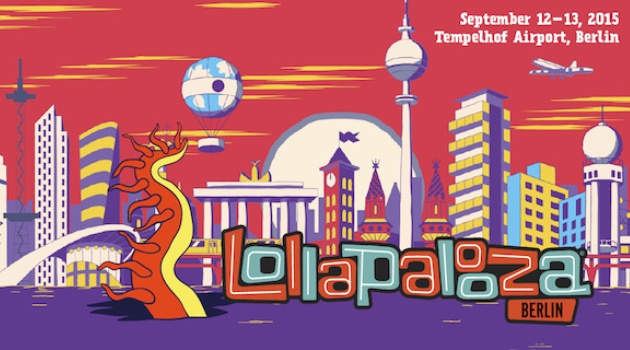 Por primera vez este 2015 habrá una edición del Lollapalooza en Europa. Será los días 12 y 13 de septiembre en el viejo Aeropuerto Tempelhof de Berlín, capital de Alemania.
Y este fin de semana se revelaron las principales bandas que se harán presente, donde se destaca a The Libertines, Hot Chip, Tame Impala, Sam Smith, Belle & Sebastian, My Morning Jacket, Little Dragon, Bastille, Fatboy Slim, Martin Garrix, Dog Blood (Skrillex & Boysnoize) y Kygo, entre muchas otras.