La mítica banda británica continúa con la reedición de sus trabajos. El 24 de febrero se relanzará la placa publicada 40 años atrás y lo acompañará material inédito.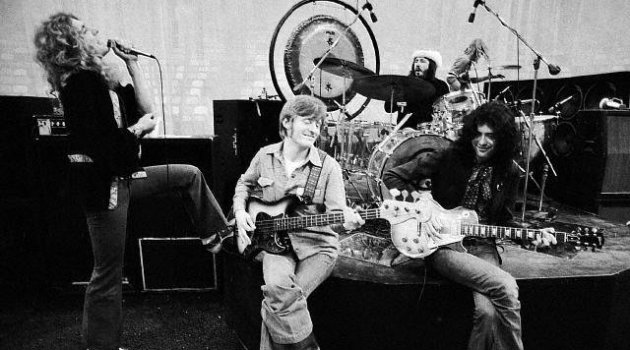 En 1975 Led Zeppelín publicaba "Physical Graffiti", disco que cuarenta años después reeditará, al igual que sus primeros cuatro trabajos que fueron republicados durante 2014.
El material, a la venta desde el próximo 24 de febrero, fue remasterizado por Jimmy Page y tendrá un disco lleno de material inédito, como mezclas alternas de 'In My Time Of Dying', 'Kashmir' y 'Houses Of The Holy', así como versiones previas de 'Trampled Under Foot' y 'Everybody Makes It Trough'.
La reedición estará disponible en diversos formatos, entre ellos CD doble, CD triple de lujo, vinil doble, vinil triple de lujo, formato digital y boxset de lujo, el cual incluye un libro de pasta dura y una impresión de alta calidad del arte del disco.
Tracklist de la edición "Physical Graffiti Deluxe Reissue":
Disco Uno
'Custard Pie'
'The Rover'
'In My Time Of Dying'
'Houses Of The Holy'
'Trampled Under Foot'
'Kashmir'
Disco Dos
'In The Light'
'Bron-Yr-Aur'
'Down By The Seaside'
'Ten Years Gone'
'Night Flight'
'The Wanton Song'
'Boogie With Stu'
'Black Country Woman'
'Sick Again'
Disco Audios Inéditos
'Brandy & Coke' (Trampled Under Foot – Initial Rough Mix)
'Sick Again' (Early Version)
'In My Time Of Dying' (Initial Rough Mix)
'Houses Of The Holy' (Rough Mix With Overdubs)
'Everybody Makes It Through' (In The Light Early Version/In Transit)
'Boogie With Stu' (Sunset Sound Mix)
'Driving Through Kashmir' (Kashmir Rough Orchestra Mix)