Desde Belgrado, capital de Serbia, llega esta nueva banda de rock que te presentamos en Surf & Rock.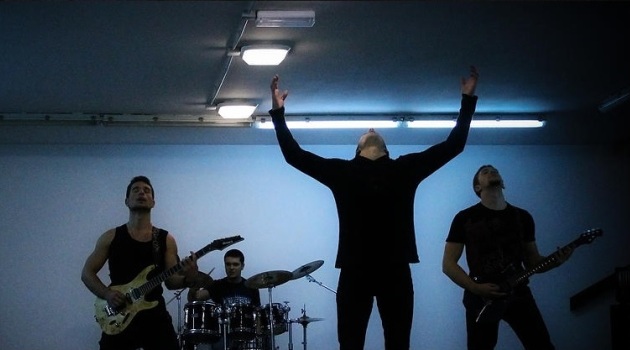 A comienzos del año 2007, con la idea de realizar covers de Pantera y Metallica, nacía en Belgrado, capital de la República de Serbia, en Europa Oriental, la banda que hoy te presentamos en esta sección de Surf & Rock destinada al nuevo sonido: Dot The Eye.
La misma está conformada por Miloš Popovic Shomie (voz), Mike Steel (guitarra principal), Demian Lee Demianovich (bajo), Djordje Stojiljkovic (batería ) y Djordje Gašić (segunda guitarra).
"Still Alive" por Dot The Eye:
Cómo acostumbramos en Surf & Rock, te dejamos la descripción de Dot The Eye en su idioma original:
The band "Dot The Eye" in early 2007 was originally started as a Pantera and Metallica cover band called Revolution. Formed by Mike Steel and Miloš Popović Shomie the band went through alot of member changes. Then in early 2009 Demian Lee Demianovich (bassist) joined the band.
The band was playing alot of live shows and keeping really busy but the guys realized they wanted more out of the music they were playing and decided that it was time to start writing their own original music.
Mike, Miloš and Demian knew they needed to find an awesome drummer to complete their lineup and they did, finding drummer Djordje Stojiljković "Joey" and that was it – Mike Steel (lead guitar), Demian Lee Demianovich (bass), Joey (drums) and Miloš Popović Shomie (vocals) – a perfect combination for creating a new original music project known as "Dot The Eye" was born.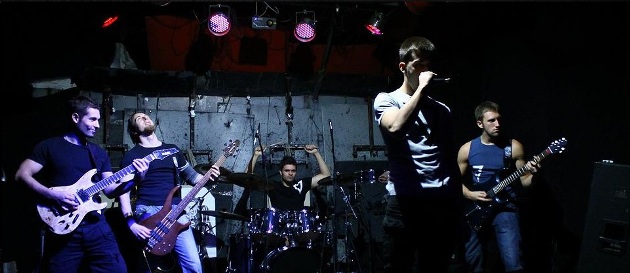 The band started working on their first original track "I Believe", recording heavy as hell riffs and grooves perfecting the sound that you know as "Dot The Eye" today. The band then looking for a recording studio that would fit their needs, had been checking various studios all around Belgrade, when finally Miloš showed up with an unmixed recording of an unknown band that was made in his good friend's studio. It had a killer professional sound and after checking it out they decided that this was the place that they wanted to record their full length album.
After few major gigs the band decided to bring on one more guitar player, and George was the perfect fit. A seasoned guitar player schooled in London George decided that "Dot The Eye" was exactly where he wanted to be and finally the bands lineup was 100% complete. Dot the Eye has played in various clubs, venues, competitions and much more. They have played in Serbia, Bosnia ,Hungary Croatia and Macedonia. Entering in competitions for the "Exit Festival", "Belgrade Beer Festival" and they were also finalists in the Region for the "Wacken Open Air Festival". They have played at multiple guitar festivals around Serbia and the Balkans. The album "self titled" has made a big impression within their local fan base and have also made a big impression in various regions throughout the US, United Kingdom and Europe.
Mirá el video de "When You Die":
Para más información de Dot The Eye visitá su Fan Page.