En Surf & Rock continuamos presentándote nuevas bandas, en esta ocasión, desde Estados Unidos, con músicos de distintos orígenes y lideradas por, nada menos, que el novio de Frances Cobain.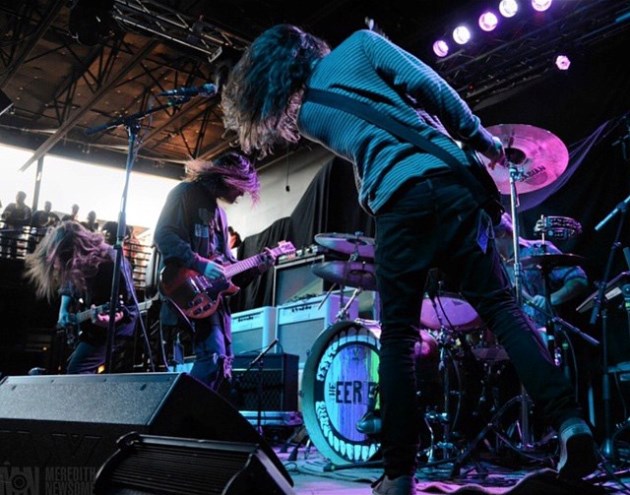 En 2012 se formaba The Eeries, la banda que hoy te recomendamos en Surf & Rock. Con base en los Estados Unidos, cuenta con miembros de distintos lugares: Fullerton y Torrance (California), Munster (Indiana) y Venecia (Italia).
Su líder y fundador, Isaiah Silva, es, además del cantante, compositor y guitarrista, el novio de Frances Cobain, hija del ex líder de Nirvana junto a Courtney Love. El resto de la banda está conformada por Brandon Sweeney (guitarra), Eliot Lorango (bajo) y Nadir Maraschin (batería).
Mirá el video de "Love You To Pieces":
Como acostumbramos, te dejamos la bio de la banda en su idioma, el inglés:
Every once in a while a song comes along that has the power to galvanize a generation. In 2014, The Eeries' "Cool Kid" just may be that song. To old folks, the guitars-galore tune may remind them of that golden time in the '90s when Pixies, Smashing Pumpkins, and Oasis ruled modern rock radio. But to young folks, the song's bracingly urgent blend of swirling dream-pop and punk-inspired alt-rock is going to sound like a grenade going off amid all the '80s-damaged synth-pop emanating from Williamsburg and Silver Lake. "Cool Kid" has neatly captured the current cultural zeitgeist when it's suddenly cool to be uncool.
The whole thing has been a heady experience for The Eeries, particularly for its founder: vocalist, guitarist, and songwriter Isaiah Silva. Silva formed the band nearly two years ago with guitarist Brandon Sweeney, drummer Nadir Maraschin, and bassist Eliot Lorango — each one of them seasoned musicians. "We've all had our own bands and worked our asses off touring and sleeping on hardwood floors for 120 days out of the year in a shitty van, in snowy weather, with a trailer driving from fucking Colorado to fucking North Dakota for 15 hours, drinking NoDoz," says Silva. "We've all done session work for other bands. We've all been hired guns. Each one of us has done it all. That's how I knew these were the right guys. They have all cut their teeth. We've all lived it."
Silva himself has been playing music for 16 years, hooked the very first time he picked up a guitar as a kid. "What interested me most was the expressive side of it, the poetry," he says. "I was able to write words, which were more important to me at the time than the music was, just to have that cathartic type of expression available early on." Music helped Silva survive a turbulent childhood. He was born and raised in an insular religious cult called The Assembly until he was 18. Originally called the House of Christian Love, the cult formed in the wake of the Summer of '69 and considered itself a "hippie-based version of Jesus," says Silva, who also describes his dad as a "former full-blown counter-culture guy." But things devolved when a new leader came in, George Geftakys, whom Silva likens to a Jim Jones-type figure. "He considered himself a prophet," Silva says. "His teachings were fear-based — all fire and brimstone. It was a lot about preparing us for the Second Coming, because that was going to be happening very soon, a la Jonestown. I pretty much always saw through it. I never really bought in. I pretended to, for my parents' sake, when I was little. But by the time adolescence hit, I had no problem expressing my own beliefs."
Having already discovered The Beatles when his mom played him Rubber Soul, Silva began hanging around a local record store called Bionic Records in the Orange County city of Fullerton where he lived. The clerks introduced him to punk bands like Black Flag, The Descendents, and The Damned, as well as '90s-era British guitar bands like Oasis, Pulp, and Suede. "I got that High Fidelity, record store owner's education on music, which meant learning about obscure bands as well as appreciating classic music, which was cool," he says. "It was a nice balance." For a kid who wasn't allowed to celebrate holidays or watch TV, who was forced to attend church twice a day five days a week, who was made to carry a Bible around his high school (and who was subject to abuse when he didn't), and who was told that rock was "the devil's music," discovering punk was a revelation. "I gravitated toward that rebellious energy," he says. "The more you suppress a child or an adolescent, the more they're going to rebel." (Geftakys was excommunicated from The Assembly in 2003 amid allegations of physical abuse, financial improprieties, and sexual misconduct.)
Playing guitar and writing songs became Silva's lifeline. "Music has always been my saving grace," he says. "It's almost been the religion that my parents wanted me to have." Over the past decade, he has performed in and fronted various bands and wrote "Cool Kid" after his last band broke up. "I didn't play it for anyone for a while," he says. I just had a weird feeling about it — that it was a good song." The first member of The Eeries he played "Cool Kid" for was Brandon Sweeney. "It reminded me of youth," Sweeney said. "It reminded me of music I grew up listening to, but there was a freshness and urgency about it. And there were no bands playing around town who had loud guitars. They were all synth bands."
Eliot Lorango had the same reaction. "When I heard 'Cool Kid' it really stuck out," he says. "It made a social statement and drew a line in the sand. It was something I felt I could stand behind." The band's Italian-born drummer, Nadir Maraschin, has an even more expansive view. "I hope when people listen to our music that they feel even a small percentage of what I felt when hearing the bands that changed my life."
Though the band was still yet to be signed, influential Alternative Rock Station KROQ's afternoon DJ Ted Stryker played the song on his daily 4:20 New Music Feature. The response from that initial spin landed "Cool Kid" on night Jock Nicole Alvarez's listener-voted "Furious 5 at 9" later that evening (where it has been a regular ever since). Just a few days later Cool Kid found itself a spot on the official KROQ Playlist (almost unheard of for an unsigned band.) With its willful outsider vibe, "Cool Kid" is an anti-elitist, anti-hipster battle cry. That's how A.D. Disc Jockey at Rock 105.3/San Diego, described it on Twitter after they became the first station to start playing the song in June. With that kind of momentum it wasn't long before major labels came calling and The Eeries were scooped up by Interscope Records. The band has just finished recording its self-produced full-length debut album, which will be released soon.
"If we can reach even one kid who was in my shoes when I was discovering the music that changed my perspective on my upbringing and made me feel like I wasn't so alone, that would be something," Silva says. "Music changed my life in a literal way, so for it to change someone else's, as opposed to just entertaining them, is more special than anything else I could ever do as an artist".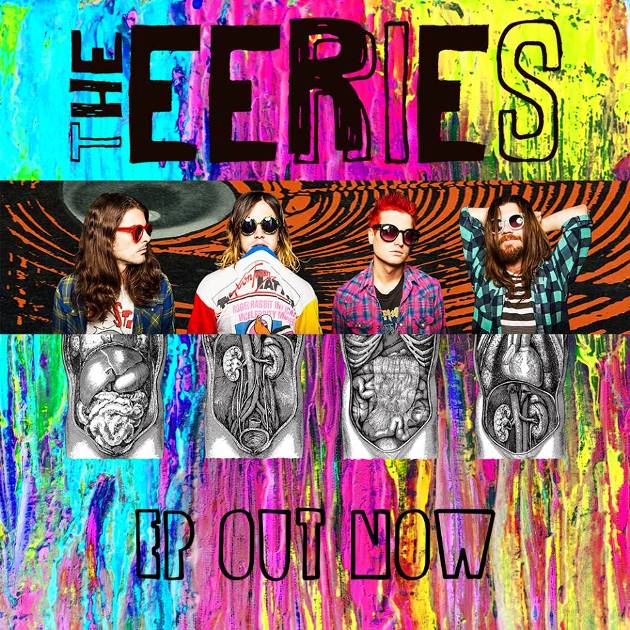 Para más información de The Eeries, visitá su Fan Page oficial.