Desde Orlando, Florida, arriba esta banda de reggae que hoy te recomendamos en Surf & Rock.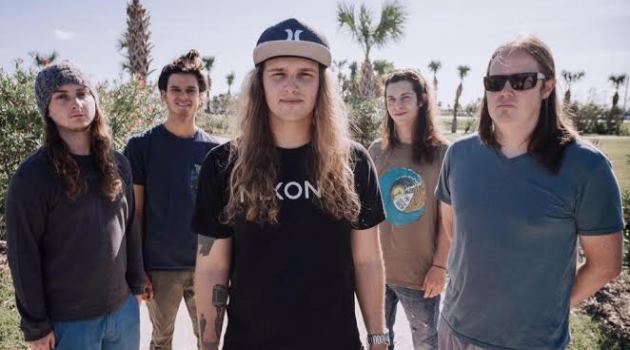 En Surf & Rock continuamos recomendándote bandas de distintos puntos del mundo y género. Hoy es turno de Kash'd Out, banda de reggae formada en Orlanda, Estados Unidos. Como siempre, su descripción en inglés:
Straight out of Orlando, FL, Kash'd Out hits the Reggae/Rock scene with style and ease. The band was formed by guitarist Jackson Hauserman and producers Greg Shields & Josh Saldate of Sound Lounge Studios. Sound Lounge was a recording home to bands such as Ballyhoo!, Tribal Seeds and many more. Armed with knowledge, experience and true passion for what they do, Kash'd Out's focus is to put out positive energy through catchy tunes, to help the continued growth of our flourishing reggae/rock community.
Once their self-titled debut EP was complete, Kash'd Out recruited Joey Brohawn on Bass, Marshall Hearne on drums and Nick Gudzan on keys. Now, with the line-up complete, the band hit the studio to record tracks for their second record. During that time, frontman Greg Shields was also co-writing 'Girls' — Ballyhoo!'s new record (Now available on iTunes!). Shortly after those sessions, Greg traveled with Ballyhoo! on the Vans Warped Tour 2016 where he was introduced to Hawaii's own reggae rock legends, Pepper. Since Greg had also co-written Ballyhoo!'s "Daydreams" which was released through Pepper's label, LAW Records, he patiently waited for the right moment to show them Kash'd Out's new material.
Fast forward to 2017, Kash'd Out is fresh off of a nationwide tour with Pepper/Less Than Jake followed by another with Pacific Dub, and their new full-length album aptly named "The Hookup" drops May 26th on LAW Records and pre-order begins March 31st. Kash'd Out is constantly on the road, making themselves easy to find on a stage near you!
Mirá el video de "Always Vibin":
Para más información de Kash'd Out visitá su Fan Page.