El próximo 19 de noviembre se cumplen 20 años del lanzamiento de "Achtung Baby", el disco más representativo de la banda irlandesa, y distintos conjuntos grabarán una reedición para la historia.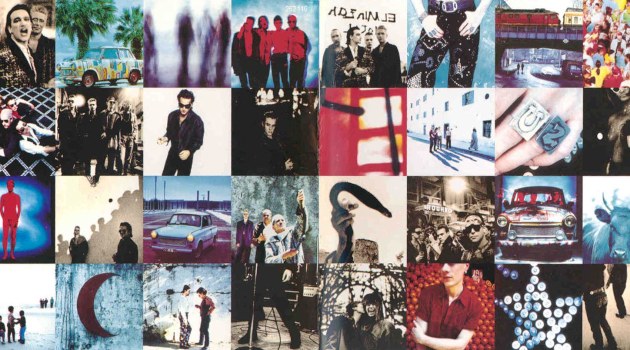 La revista "Q Magazine" se sumará a los distintos festejos por los 20 años de "Achtung Baby", el disco que ha marcado un punto de inflexión importante en la carrera de U2.
Se trata de una reedición del mismo pero grabada cada una de sus canciones del mismo en la voz de grandes bandas mundiales, y se llamará "AHK-toong BAY-bi Covered". Nine Inch Nails, Depeche Mode, Snow Patrol, The Killers y Jack White, entre otros, fueron quienes se sumaron al homenaje.
El disco se incluirá de forma gratuita con la edición número 25 de la revista, que saldrá a la venta a fin de mes, y podrá ser preordenada en los próximos días desde el sitio oficial de la misma.
Por otra parte, el documental "From The Sky Down", que también recuerda al disco, se emitirá el próximo 29 de octubre por primera vez, mientras que las reediciones oficiales del disco estarán a la venta desde el 1 de noviembre.
Mirá el tracklist de "AHK-toong BAY-bi Covered":
1. Nine Inch Nails – 'Zoo Station'
2. U2 (Jacques Lu Cont Mix) – 'Even Better Than The Real Thing'
3. Damien Rice – 'One'
4. Patti Smith – 'Until The End Of The World'
5. Garbage – 'Who's Gonna Ride Your Wild Horses'
6. Depeche Mode – 'So Cruel'
7. Snow Patrol – 'Mysterious Ways'
8. The Fray – 'Trying To Throw Your Arms Around The World'
9. Gavin Friday – 'The Fly'
10. The Killers – 'Ultraviolet (Light My Way)'
11. Glasvegas – 'Acrobat'
12. Jack White – 'Love Is Blindness'
Escuchá el primer adelanto del disco, "Love is Blindness" por Jack White: