Se entregaron los MTV Movie Awards en Los Angeles y una de las bandas del momento subió al escenario a tocar con el actor más rockero de Hollywood.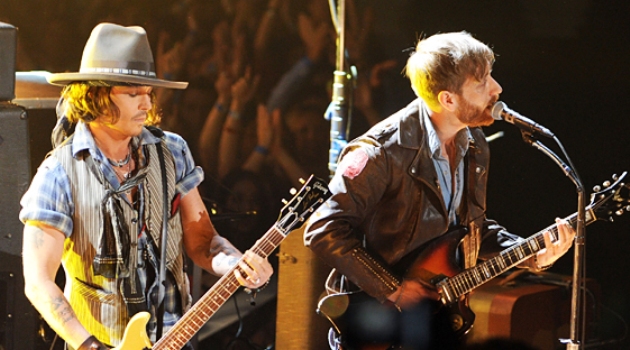 En la noche del lunes, en el Gibson Amphitheater de los Universal Studios de Los Angeles, se realizó la celebración de los MTV Movie Awards 2012.
Uno de las estrellas premiadas fue Johnny Depp, quien en los últimos meses nos viene sorprendiendo al tocar en vivo con distintas estrellas de rock.
En esta ocasión, repitió la costumbre. Tras ser presentado por Steve Tyler y Joe Perry de Aerosmith, se dio el lujo de tocar la guitarra junto a The Black Keys, una de las bandas del momento.
"Gold On The Ceiling" y "Lonely Boy" fueron los dos singles elegidos para levantar la emoción del público.
Mirá a Johnny Depp y The Black Keys juntos en los MTV Movie Awards 2012: