La banda de California dio a conocer las fechas y lugares para sus shows en lo que resta del año, a la vez que confirmó el lanzamiento de singles en formato vinilo y digital.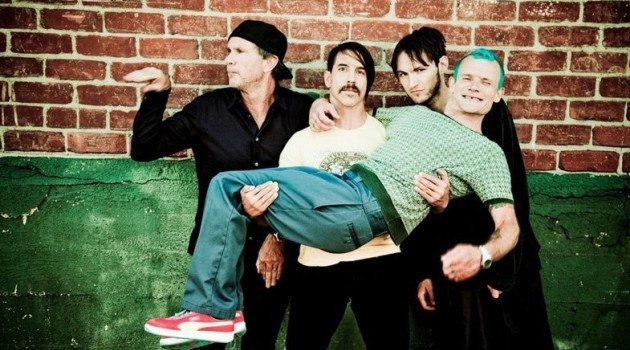 Los Red Hot Chili Peppers revelaron con detalle sus novedades para lo que resta de este año, que incluye nuevos singles y gira por Europa y los Estados Unidos.
En lo que respecta a lo estrictamente musical, serán 18 los temas que estarán lanzando en formato vinilo y digital.
Los mismos se irán publicando en nueve entregas. El primer trabajo liberado tendrá los tracks "Strange Man" y "Long Progression", y estará a la venta desde el 14 de agosto.
El 11 de septiembre se publicará el segundo, con las canciones "Magpies" y "Victorian Machinery". El tercero, que estará disponible a partir del 2 de octubre, tendrá los cortes "Never Is A Long Time" y "Love Of Your Life'.
El cuarto, quinto y sexto lanzamiento, con títulos aún por confirmar están programados para ser publicados el 6 de noviembre, 4 de diciembre y 18 de diciembre, respectivamente.
Pero, más allá de estos lanzamientos, la banda californiana seguirá promocionando su último trabajo de estudio, "I'm With You", con una extensa gira por Europa y los Estados Unidos de la que ya han presentado sus fechas.
Todas las fechas del "Red Hot Chili Peppers 2012 Tour":
* Jun – 23 – Stevenage Herts, UK @ Knebworth Park
* Jun – 24 – Sunderland, UK @ Stadium of Light
* Jun – 26 – Dublin, IE @ Croke Park
* Jun – 28 – Nijemegen, NL @ Goffert Park
* Jun – 30 – Paris, FR @ Stade de France
* Jul – 01 – Werchter, BE @ Rock Werchter
* Jul – 03 – Berne, CH @ Stade de Suisse
* Jul – 07 – Madrid, ES @ Rock In Rio Madrid
* Jul – 20 – St. Petersburg, RU @ Petrovsky Stadium
* Jul – 22 – Moscow, RU @ Luzniky Stadium
* Jul – 25 – Kiev, UA @ Olympisky Stadium
* Jul – 27 – Warsaw, PL @ Bernowo Airport
* Jul – 28 – Kaunas, LT @ Kaunas Arena
* Jul – 30 – Tallinn, EE @ Tallinn Song Festival Grounds
* Ago – 01 – Tampere, FI @ Ratina Stadium
* Ago – 04 – Chicago, IL @ Lollapalooza
* Ago – 11 – Los Angeles, CA @ Staples Center
* Ago – 12 – Los Angeles, CA @ Staples Center
* Ago – 14 – Oakland, CA @ Oakland Arena
* Ago – 15 – Oakland, CA @ Oakland Arena
* Ago – 25 – Gelsenkirchen, DE @ Rock im Pott
* Ago – 27 – Prague, CZ @ Synot Tip Arena
* Ago – 29 – Zagreb, HR @ Hoppodrome
* Sep – 01 – Sofia, BG @ Georgia Asparuhov Stadium
* Sep – 04 – Athens, FR @ OAKA Olympic Stadium
* Sep – 06 – Beirut, LB @ The Waterfront
* Sep – 08 – Istanbul, TR @ Santralistanbul
* Sep – 10 – Tel Aviv, IR @ Hayakron Park
* Sep – 23 – San Diego, CA @ Vally View Casino Center
* Sep – 25 – Phoenix, AZ @ Jobing.com Arena
* Sep – 27 – Denver, CO @ Pepsi Center
* Sep – 29 – San Antonio, TX @ AT&T Center
* Oct – 02 – Dallas, TX @ American Airlines Arena
* Oct – 04 – New Orleans, LA @ New Orleans Arena
* Oct – 14 – Austin, TX @ Austin City Limits
* Oct – 20 – Houston, TX @ Toyota Center
* Oct – 22 – Oklahoma City, OK @ Chesapeake Energy Arena
* Oct – 24 – Tulsa, OK @ BOK Arena
* Oct – 25 – Little Rock, AR @ Verizon Arena
* Oct – 28 – Omaha, NE @ Centurylink Center
* Oct – 30 – Minneapolis, MN @ Target Center
* Nov – 01 – Milwaukee, WI @ Bradley Center
* Nov – 14 – Portland, OR @ Rose Garden
* Nov – 15 – Seattle, WA @ Key Arena
* Nov – 17 – Vancouver, BC @ Rogers Arena
* Nov – 19 – Calgary, AB @ Scotiabank Saddledome
* Nov – 21 – Edmonton, AB @ Rexall Place
* Nov – 22 – Edmonton, AB @ Rexall Place
* Nov – 24 – Saskatoon, SK @ Credit Union Center
* Nov – 26 – Winnipeg, MB @ MTS Centre