Anoche, finalmente la banda que supo liderar Kurt Cobain pasó a formar parte del prestigioso museo dedicado a la música. Mirá la premiación y el show.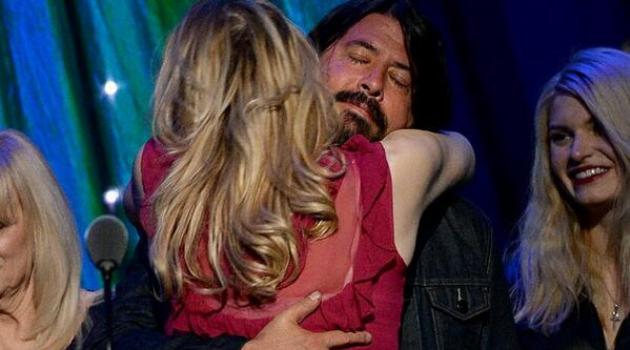 El contexto era por demás emotivo. El sábado pasado se habían cumplido 20 años de la partida de Kurt Cobain. Y la noche del jueves tenía a la que supo ser su banda, Nirvana, reunida nuevamente tras dos décadas.
Dave Grohl y Krist Novoselic recibían la premiación en el Rock and Roll Hall Of Fame, acompañados de Courtney Love. Abrazos y discursos se fundían todo en uno. "Esta es mi familia, la que estoy viendo ahora mismo. Sólo desearía que Kurt pudiera haber estado aquí, esta noche habría sido muy especial para él", aseguraba Courtney.
Y claro, el regreso a los escenarios, acompañados de Pat Smear y de distintas estrellas femeninas del rock, que reemplazaron a Kurt: Joan Jett en "Smells Like Teen Spirit", Kim Gordon en "Aneurysm", St Vincent en "Lithium" y Lord en "All Apologies".
"Smells Like Teen Spirit", con Joan Jett:
"Aneurysm", con Kim Gordon:
"Lithium", con St Vincent:
"All Apologies", con Lord: