La banda liderada por Dave Grohl se sumará a los Red Hot Chili Peppers, The Roots, Imagine Dragons y Fall Out Boy, entre otros, para los conciertos que calentarán la espera de la final del Fútbol Americano.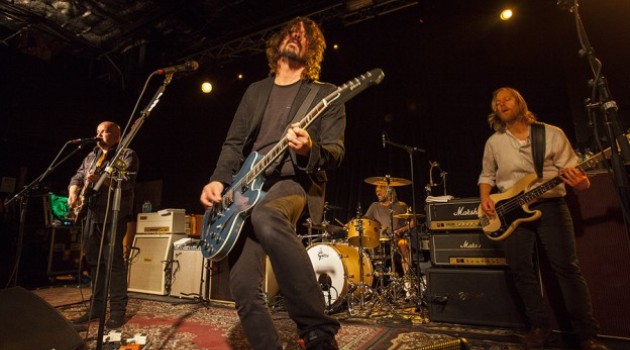 El próximo 2 de febrero se jugará en el "Metlife Stadium" de Nueva Jersey el partido de Fútbol Americano que definirá al nuevo campeón y es, por lejos, uno de los eventos más taquilleros del mundo a nivel deportivo anual.
El esperado show de entretiempo estará en manos de Bruno Mars pero, dada la importancia del evento, durante las jornadas previas distintos shows irán aportándole color a la previa, presentado por los distintos sponsors del partido.
Todos los shows día x día:
Jueves 30 de enero – Fiesta "History of Hip Hop" con The Roots acompañados de Run-DMC, Busta Rhymes e invitados especiales.
Viernes 31 de enero – Fiesta "Pandora" con Imagine Dragons.
Sábado 01 de febrero – Foo Fighters y Zac Brown Band en el escenario Bud Light. Además Red Hot Chili Peppers, MS MR, J Roddy Walston y Business en el Brooklyn's Barclays Center de Nueva York.
Domingo 02 de febrero – Fall Out Boy y Jake Owen en el escenario Bud Light.