Te presentamos nueva banda en esta sección, esta vez desde UK, desde donde nos contactaron de manera directa para ser parte de Surf & Rock Radio.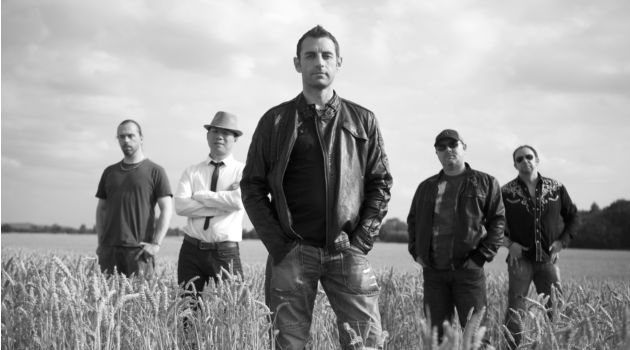 Surf & Rock sigue creciendo y llega bien lejos. Es por eso que no sorprendió como, desde el Reino Unido, nos contactaron de manera directa para que tengamos en cuenta una banda que comienza a dar sus pasos en el viejo continente.
Como excepción, esta vez decidimos publicar toda la información de The Rubys, el conjunto al que hacemos referencia, en su idioma original, el inglés, y tal cual se han comunicado con Surf & Rock Radio.
"Hola Surf & Rock
I follow you on twitter.. and catch the show online when I can…thanks for adding us to the play list and getting in touch!!
The Rubys are a guitar based Indie Rock Band from Manchester England, the band have played some amazing gigs in 2011 including the Collaboration Festival in aid of Help for Heroes and the Friends of Mine Festival and also headlined some great gigs finishing their tour at the Ritz in their home town. the band formed 18 months ago from two other bands the "Whiskey Flowers" and the "Sniper Pilots"..and we were then joined by lead guitarist Tat Sing Kong who we managed to steal away from The Buzzcocks during the audition stage for their 2010 gigs.
The band have released two EP's in 2010 and 2011 and are releasing their Album in April 2012 followed by a small tour of the states in late October, the band have had some great success stories in the states with over 100,000 listeners in America.
The bands new EP "The Fear" has been endorsed by and all proceeds go to the charity "Refuge" in England who help Women suffering from domestic violence.
The Ruby's have many different influences from AC/DC, U2, RADIOHEAD, THE MANIC STREET PREACHERS and THE ROLLING STONES amongst many more, which makes up a very eclectic sound when it comes to writing, the bands songs vary so much but have rock pulsing through the veins of each track which is where the bands roots are firmly placed.
The line Up :
Lee Hunter – Vocals
Barry Kirkwood – Guitar
Tat Sing Kong – Lead Guitar
Mike Hamilton – Bass
Dave Earlam – Drums
The band has already been secured for the Friends of Mine Festival with a short tour supporting signed band "The Rainband" in February 2012, The Rubys are five ordinary lads who love music and love to perform!!
Once again thank you for contacting me and supporting the band with the air play, Have a very Merry Christmas and a wonderful New Year!!
Muchas gracias Feliz Navidad y un feliz Año Nuevo. Cheers, Barry".
Mirá el video de "The Fear", corte de The Rubys: