Desde Montreal, capital canadiense, llega una nueva banda para presentarles que, sin dudas, va a romperles la cabeza a muchos de ustedes.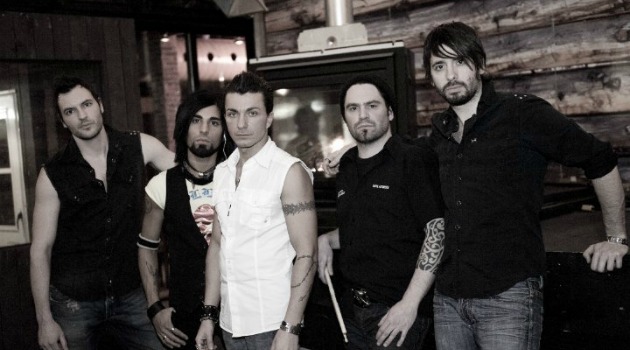 Seguimos presentándote nuevas bandas de distintos puntos del planeta. Esta vez, llega desde Montreal, capital de Canadá. Se trata de CounterClock, banda de rock con mucha fuerza.
Esta conformada por Gaby en voz principal, Ale y Lino en las guitarras y Garry en la batería. Pero, como hacemos con cada banda extranjera, te dejamos la descripción en sus manos.
We have found the perfect mix between heaven and hell and called it CounterClock.
For the band's self-titled debut album Gaby (Lead vocalist) flew to Toronto to co-write for the first time with Jeff Dalziel and Dane Hartsell and came up with the ballad "Remember Your Name." "I loved co-writing," enthuses Gaby who then extended his two-week trip to almost three months and wrote with Christopher Wa…rd (Alannah Myles' "Black Velvet"), Andrea Wasse, Dan Davidson (Tupelo honey), Nicole Hughes, Chris Perry, among others.
On this influential album produced by Jeff "Diesel" Dalziel (Edwin, Thornley, Tupelo Honey), Counterclock keeps its focus on the prize: radio-friendly pop/rock tunes that will keep you coming back for more, including songs like "Shake It (Like You Want It Stirred)" and "Another night alone".
Gaby has been a pianist, singer, songwriter since a very young age. His life has been anything but ordinary. "Music has guided me thru the good and the bad times" he says. Once Gaby found the right members and put together CounterClock, the chemistry became so powerful and the performances intriguing, that you really have to see it for yourself to believe it.
Rapidly taking over the music scene in their own little town of Montreal, Canada, CounterClock is getting stronger as they get ready to take over the international stages.With Gaby leading the way, there's no saying how far CounterClock can go and what heights they can achieve.
Keep your eyes and ears wide open because you will definitely hear about CounterClock very soon.
Escuchá el último corte de CounterClock, "Shake It like you want It stirred":
Para más información de CounterClock, visitá su Sitio Oficial, su cuenta en MySpace o su perfil en Facebook.