La edición principal y original del megafestival confirmo a Chance The Rapper, The Killers, Muse y Arcade Fire como headliners.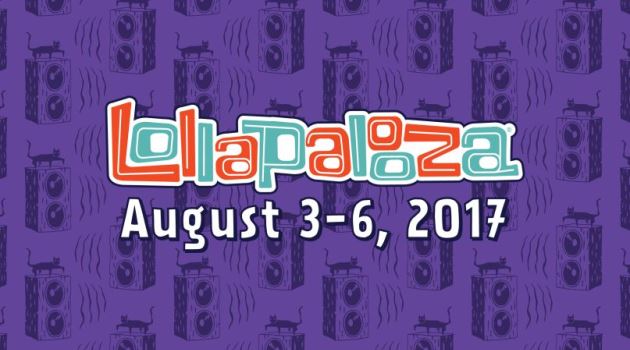 Finalmente se revelaron las bandas que conformarán el increíble Line Up del "Lollapalooza 2017", cuya edición principal, y original de este megaevento que se ha expandido al mundo, tendrá lugar en el Grant Park de Chicago del 3 al 6 de agosto próximo.
Los headliners serán: Arcade Fire, Chance The Rapper, The Killers y Muse. Claro que, además, habrá un repertorio realmente increíble que incluirá, entre otras bandas, a The xx, Lorde, Blink-182, Justice, Alt-J, Mac Demarco, Royal Blood, Warpaint, Foster The People, Tegan and Sara, The Pretty Reckless, Cage The Elephant, Wiz Khalifa y Liam Gallagher,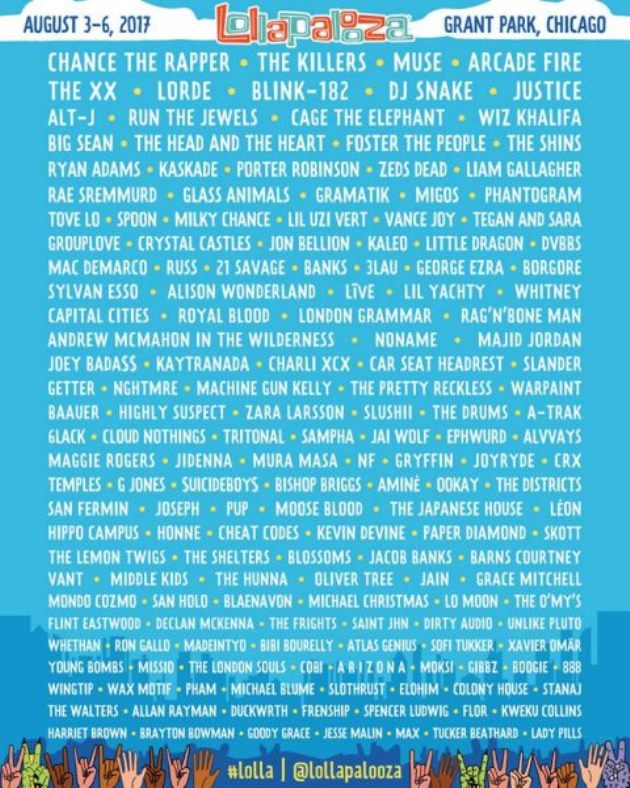 En pocas horas, se agotaron los pases para los 4 días y las entradas individuales de viernes y sábado, aunque aún quedan tickets para las jornadas del jueves y domingo a 120 dólares que pueden adquirirse online.