Finalmente, el líder de Foo Fighters reveló el documental y la banda sonora realizado sobre los estudios de grabación por el que han pasado artistas de primera línea.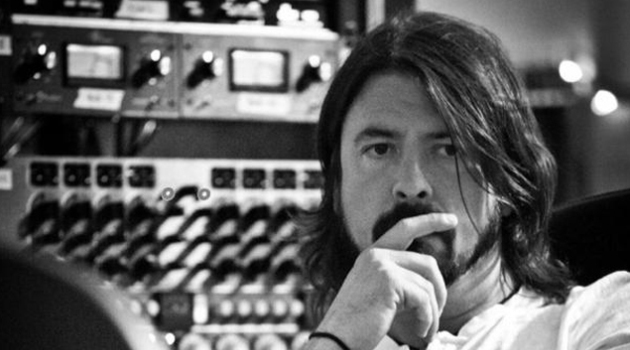 El viernes 18 de enero de 2013 fue, al fin, el día de presentación de "Sound City – Real To Reel", el documental realizado por Dave Grohl sobre los estudios de grabación por el que han pasado grandes músicos y se dio vida, entre otros discos, a "Nevermind", de Nirvana. La "primera vez" tuvo lugar en el Sundance Film Festival 2013.
El film fue concebido por Grohl luego de adquirir la legendaria consola Neve 8028 fabricada a medida para el estudio Sound City, el año pasado. La mesa de grabación, que data de 1972, es considerada por muchos como una joya real de los equipo analógicos de grabación, habiendo grabado a artistas tales como Neil Young, Fleetwood Mac, Tom Petty, Johnny Cash, Guns and Roses, Metallica, NIN, Rage Against The Machine y otras innumerables leyendas de la música a lo largo de más de 40 años.
La conexión personal de Grohl con Sound City comenzó en el año 1991 con la grabación de "Nevermind", el innovador álbum de Nirvana. Luego de vender más de 30 millones de copias a nivel mundial, el disco cambió por completo el panorama musical y alteró para siempre el curso de la vida de Grohl.
Roswell Films, una división del sello Roswell Records que edita la música de Foo Fighters, distribuirá la película. Algunos de los miembros clave involucrados en el film incluyen al Productor/Director Dave Grohl; al montajista Paul Crowder (Dogtown & Z Boys, Once in a Lifetime, Riding Giants); y al escritor Mark Monroe (The Cove, Once in a Lifetime, The Tillman Story). La película está producida junto a Jim Rota, John Ramsay y Therapy Studios.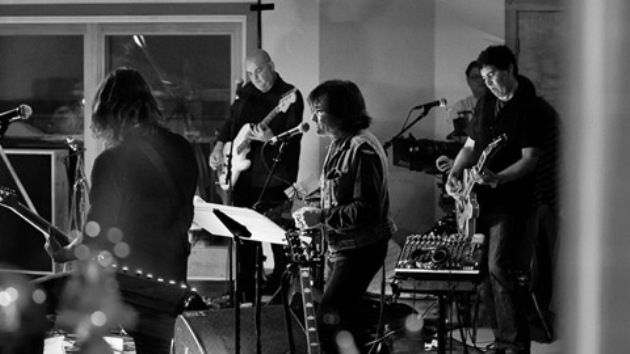 El documental es acompañado de un álbum con una flamante e inédita colección de canciones, cada una escrita y grabada exclusivamente para la película en 24 horas de sesiones con esa consola luego de haber sido reinstalada en el "606 Studios" de Grohl y su banda.
Las nuevas canciones de "Sound City" incluyen un sorprendente elenco de primera línea, en el que aparecen Paul McCartney, los ex-compañeros de banda de Nirvana y actuales compañeros de Foo Fighters de Dave, Stevie Nicks, Rick Springfield y Trent Reznor, Joshua Homme de los Queens of the Stone Age, Rick Nielsen de Cheap Trick, Lee Ving de Fear, Corey Taylor de Slipknot, Brad Wilk y Tim Commerford de Rage Against The Machine y varios más. El álbum, DVD y Blu-ray será lanzado a nivel mundial en la semana del 11 de marzo.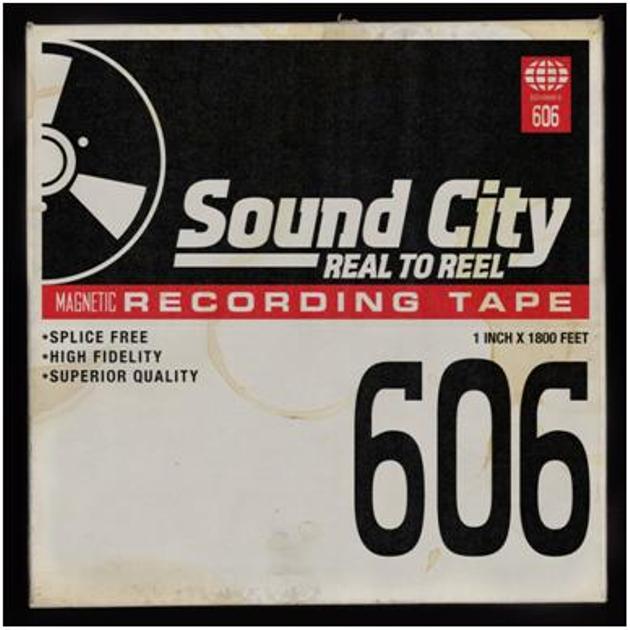 Tracklist de "Sound City – Real To Reel":
Heaven And All – (Robert Levon Been, DaveGrohl, Peter Hayes)
Time Slowing Down – (Chris Goss, Tim Commerford, Dave Grohl, Brad Wilk)
You Can¹t Fix This – (Stevie Nicks, DaveGrohl, Taylor Hawkins, Rami Jaffee)
The Man That Never Was – (Rick Springfield, Dave Grohl, Taylor Hawkins, Nate Mendel, Pat Smear)
Your Wife Is Calling – (Lee Ving, Dave Grohl, Taylor Hawkins, Alain Johannes, Pat Smear)
From Can To Can¹t – (Corey Taylor, Dave Grohl, Rick Nielsen, Scott Reeder)
Centipede – (Joshua Homme, Chris Goss, Dave Grohl, Alain Johannes)
A Trick With No Sleeve – (Alain Johannes, Dave Grohl, Joshua Homme)
Cut Me Some Slack – (Paul McCartney, DaveGrohl, Krist Novoselic, Pat Smear)
If I Where Me – (Dave Grohl, Jessy Greene, Rami Jaffee, Jim Keltner)
Mantra – (Dave Grohl, Joshua Homme, Trent Reznor)