La banda californiana confirmó que cuatro de sus trabajos podrán ser adquiridos en una edición especial con el viejo formato de cinta.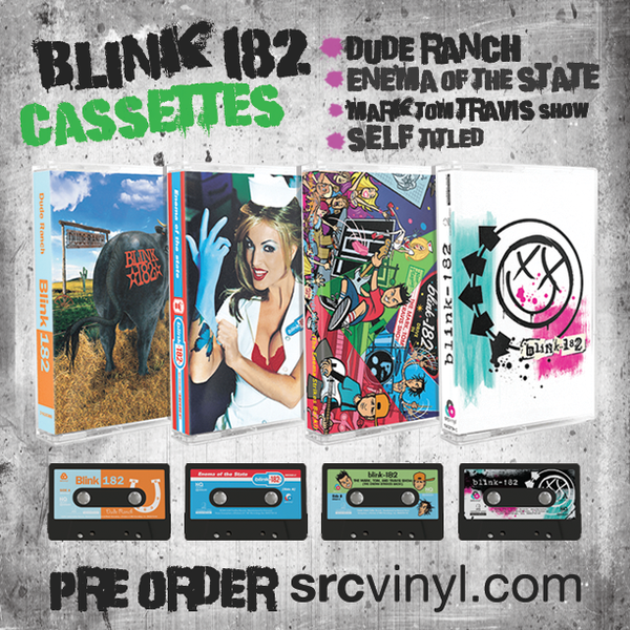 El sello discográfico SRC anunció la reedición de cuatro discos de Blink-182 en cassette, como parte de una edición limitada, que saldrá a la venta el próximo 8 de diciembre.
Los discos que formarán parte de esta singular propuesta son "Dude Ranch" (1997), "Enema Of The State" (1999), "The Mark, Tom, and Travis Show" (2000) y "Blink-182" (2003), a un precio de 12 dólares cada uno. Se pueden adquirir desde el Sitio Oficial de SRC.