La banda británica se presentó el domingo en el Madison Square Garden y, para homenajear los 50 años que se cumplían ese día de la primera presentación de The Beatles en los Estados Unidos, interpretaron uno de sus clásicos.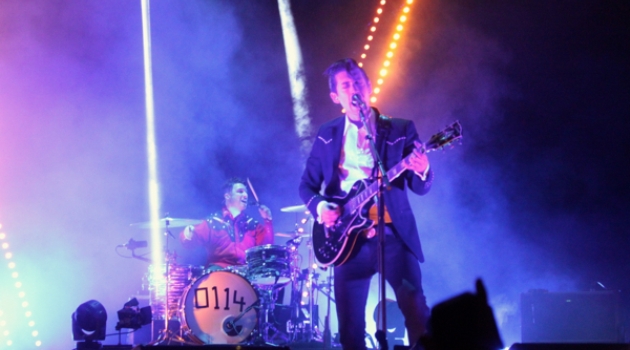 El domingo se cumplieron 50 años de la presentación de The Beatles en el show de Ed Sullivan, lo que significó la primera visita a los Estados Unidos de los 4 fabulosos de Liverpool.
Durante la última semana, grandes estrellas homenajearon en el show de David Letterman a la banda británica a raíz de esta fecha. Sus compatriotas, los Arctic Monkeys, de gira por tierras norteamericanas, no quisieron ser menos.
Durante su show en el Madison Square Garden del domingo, interpretaron junto a Miles Kane el cover de "All My Loving", casualmente el primer tema en ser tocado por los Beatles en aquella histórica visita.
Mirá a los Arctic Monkeys junto a Miles Kane tocar "All My Loving":